Home
Welcome
Thank you for visiting our site. We hope that you will find everything that you need while you are here. If we can help you in any way, please contact us by telephone or email.
We do the shopping for you!"
Since 1988 we have used this phrase to sum up our services. As an independent agency, we work with a carefully selected group of over 50 financially sound and reputable companies. We can help you find a policy with the company offering the coverage that best suits your needs at the most competitive price.
Michael A. Riffenburg, LUTCF

---
About
Riffenburg Insurance Services was founded in 1988 by Michael Riffenburg to create a full-service insurance agency that could best serve the needs of local clients. The success of the business over the past 20+ years stems from the company's passion for finding the best product at the best price for each individual client.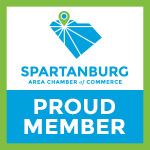 ---
Products
Here are the products that we offer:
Personal Insurance
Business Insurance Planning
Financial Products
---
Articles
The Keys to Building Wealth
For many Americans, building true wealth might seem elusive, even illusory considering that many people, who very recently were sitting on six and seven figure 401k plans and home equity values, now feel unprepared for retirement. The lessons learned from the financial crisis is that wealth can be fleeting. However, wealth creation always has been, and still is a process grounded in sound principles and practices that, when applied with discipline and patience, is possible for most people who can understand and embrace the keys to building wealth.